Welcome
Dear Colleagues, dear Guests,
It is our great honor to welcome you to the "4th Central Eastern European Symposium on Free Nucleic Acids in Non-Invasive Prenatal Diagnosis" which will be held in Split, May 25-26, 2016.
Non-Invasive Prenatal Diagnosis has been one of the most fascinating fields in medicine during the last decade and is still rapidly evolving. New methodologies and approaches are being implemented in routine practice, opening more opportunities but also more ethical challenges, which will all be discussed during the 4th CEE-NIPD.
The successful tradition of Central Eastern European Symposiums on Free Nucleic Acids in Non-Invasive Prenatal Diagnosis started in Budapest in 2010 and was followed by Symposiums in Olomouc (2012) and Martin (2014). In 2016, we will meet in Split, the biggest town at the Croatian coast and also a 1700-year old open-air museum which includes one of UNESCO's heritage site, the Diocletian's Palace. The congress venue will be the beautiful Radisson Blu Resort in Split, which is just a steps away from a beautiful pebble beach along the Adriatic Sea and only 3 kilometers from the city centre.
Taking into account the tradition and quality of our previous meetings and the vibrant and positive atmosphere of Split, we have an excellent foundations to believe that the 4th Central-Eastern European Symposium on Free Nucleic Acids in Non-Invasive Prenatal Diagnosis will be as successful as the previous ones.
Chairman of the Organising Committee:
Jasenka Wagner
Chairman of the Scientific Committee:
Ingeborg Barišić
---
ABOUT KEY NOTE SPEAKERS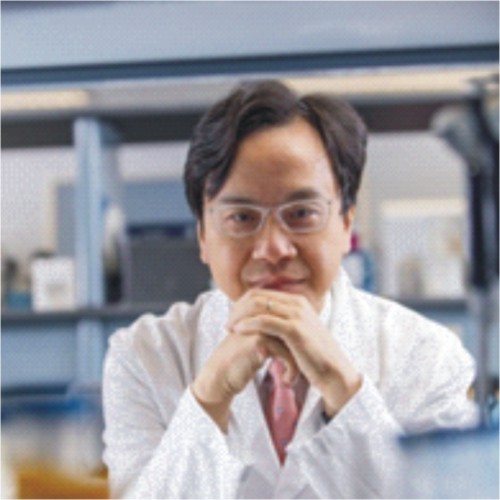 Dennis Y.M. Lo
Dennis Lo is the Director of the Li Ka Shing Institute of Health Sciences, Li Ka Shing Professor of Medicine and Professor of Chemical Pathology of The Chinese University of Hong Kong. He received his undergraduate education from the University of Cambridge, and his Doctor of Medicine and Doctor of Philosophy degrees from the University of Oxford. He discovered the presence of cell-free fetal DNA in maternal plasma in 1997. This work has resulted in a paradigm shift in prenatal medicine, making prenatal testing safer for pregnant women and their babies. Prof. Lo is a Fellow of the Royal Society and a Foreign Associate of the US National Academy of Sciences, and has been awarded the King Faisal International Prize in Medicine in 2014.
---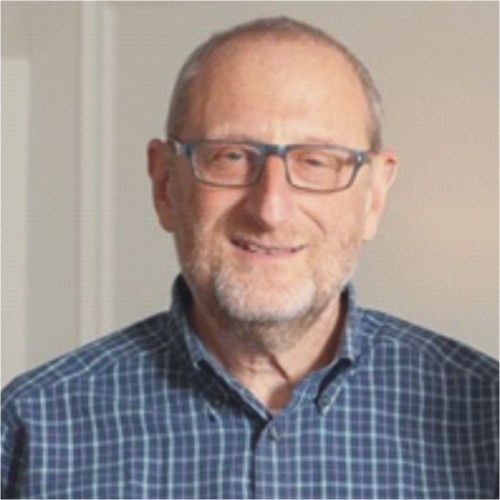 Howard Stephen Cuckle
Educated in the Universities of Oxford and Leeds, he is Visiting Associate Professor, Obstetrics and Gynecology, Tel Aviv University, Israel, Adjunct Professor, Obstetrics and Gynecology, Columbia University Medical Center, New York, USA and Emeritus Professor, Reproductive Epidemiology, University of Leeds, UK. He is a member of the editorial boards of several journals and has 457 publications in various books and medical journals. The central focus of his research is screening and current projects are largely concerned with screening for Down's syndrome and adverse outcome of pregnancy such as early pre-eclampsia. The principal research technique is the linked biological and data bank. Banked material (blood, urine, slides, cells and DNA) is collected from pathological pregnancies and routinely from large numbers of apparently normal pregnancies. Screening markers are investigated either prospectively on all samples or in retrospective case-control subsets. A large network of collaborators in the field provides access to vast amounts of data and samples.
---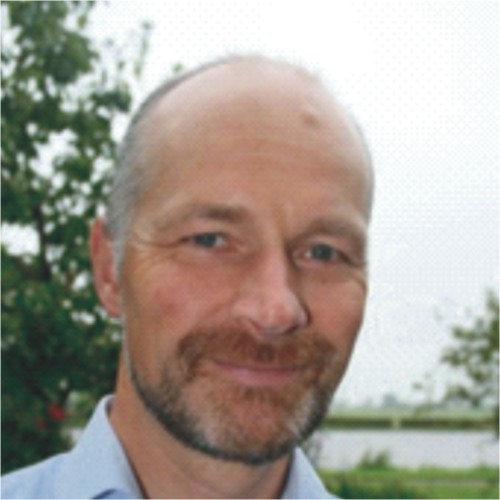 Erik A. Sistermans
Erik Sistermans studied chemistry between 1983 and 1989 at the State University in Leiden. During this study he specialised in molecular genetics. He also spent 6 months in Paris (France) at the University Pierre and Marie Curie (PARIS VII) to study immunology and virology. After graduation he moved to the (then) Catholic University in Nijmegen as a PhD student. This work was started at the department of Human Genetics, but the last three years were spent at the department of Cell Biology and Histology. He obtained his PhD degree in 1996, the title of his thesis was "Murine creatine kinase B: cell-type specific expression and biochemical role". In 1994 he started working as a clinical laboratory geneticist at the section of DNA-diagnostics of the department of human genetics in Nijmegen. During this period he specialised in the genetics of intellectual disability and of neurological disorders. He also has a huge interest in laboratory automation. May 2007 he moved to the VU University medical center Amsterdam, to become head of the section of genome diagnostics at the department of clinical genetics. In September 2011 he was appointed as deputy head of the department. He is (co)author of more than 90 papers in peer reviewed journals, of international Best Practice Guideline and book chapters and he is reviewer for several international journals, including American Journal of Human Genetics, Journal of Medical Genetics, European Journal of Human Genetics, Prenatal diagnosis and Human Mutation. From 2001-2006 he was Member of the steering committee of the United Kingdom-External Quality Assessment Schemes for Molecular Genetics (UK-NEQAS). He is assessor of the Friedreich Ataxia best practice scheme of the European Molecular Genetics Quality Network (EMQN) and he is assessor and member of the specialist advisory group of the joined cytogenetics and molecular genetics scheme for rapid aneuploidy detection of UK-NEQAS. Erik Sistermans is chair of the Clinical Genetics steering group of the Hartwig Medical Foundation, and project leader of the TRIDENT study which aims at implementing NIPT in the Netherlands.